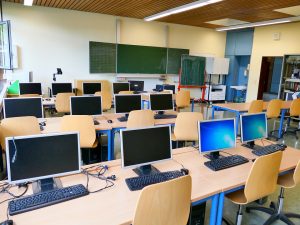 Changes could be coming to a number of Catholic elementary schools in Chatham.
A report was presented to the Board of Trustees last night recommending consolidating French immersion programs at a refurbished Our Lady of Fatima school.
The remaining six Catholic schools would be shut down with two new schools built – one on the north side of Chatham and one on the south side.
Director of Education Dan Parr says given the age of the buildings, it's the option that makes the most financial sense.
"The reality is they are 40,50,60 years old and they are in fairly serious need of some large maintenance investments," says Parr. "In fact the lifespan in many of the systems and the schools are coming to the point where large investments are required."
The board will vote on the accommodation review committee's recommendation at its next meeting on March 28th.