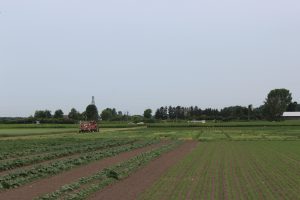 Today is Canada's Agriculture Day, and the municipality's agriculture specialist says we certainly have something to celebrate.
Kim Cooper says agriculture is the leading economic driver in Chatham-Kent, and "we grow for the world" is more than just a tag line.
"We're the number one producer in all of Canada of things like tomatoes, carrots, sweet corn, cucumbers, brussel sprouts, pumpkins, black tobacco, the list goes on", Cooper says.
90% of land in Chatham-Kent is zoned for agricultural use.