OPP are looking for a federal inmate who's been at large for almost a year.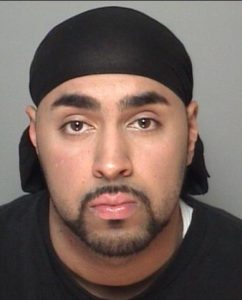 Officers say 31-year-old Gurfathe Kooner has been on the loose since April of last year, and is known to frequent Windsor and Toronto areas.
He was serving a three year federal sentence for multiple charges, including fraud, uttering death threats, and possessing firearms illegally.
Kooner is described as Middle Eastern, with brown eyes, a shaved head, and a dark goatee. He also has tribal tattoos on both arms and a tattoo of a Tiger on his right forearm.