Officials with the Chatham-Kent Health Alliance have announced new changes to the medical leadership at the hospital.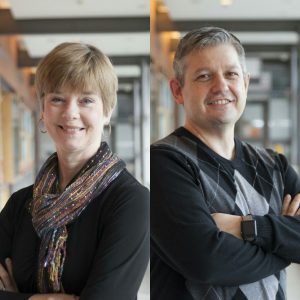 Dr. Wendy Edwards has been named the new Chief of Paediatrics and co-director of the Women and Children's Program, while Dr. Anthony Dixon takes over as Chief and Program Medical Director of Emergency Medicine.
"Their appointments round out a robust Medical Advisory Committee comprised of competent and skilled physician leaders," says Rob Devitt, Hospital Supervisor. "I am confident that our new structure's vision and leadership will continue to lead the organization in the delivery of high quality care while ensuring accountability and value in the healthcare system."
Hospital officials have extended their thanks to Dr. Jennifer MacKinnon, who served as Interim Chief and Program Medical Director for the Emergency Department.
Dr. Pervez Faruqi, who served as chief of the paediatrics department since 2013, will continue in his role as Chief of Psychiatry and Program Medical Director of Mental Health.
Four other doctors were named to the medical leadership team last week.
Officials say the new structure allows physician leaders and hospital administrators to collaborate as they continue to provide quality health care.