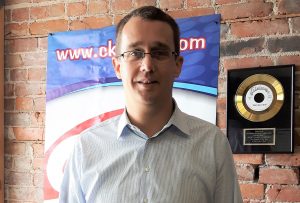 Wind turbines, water wells, and jobs are some of the biggest concerns in our area, according to one local politician.
MPP Monte McNaughton is spending the day in Wallaceburg and Pain Court today, meeting with area residents.
The Conservative representative says he'll bring those concerns to his colleagues at Queens Park on Monday.
"I regularly ask questions on behalf of my constituents to premier Wynne and the liberal government whether it's the Sydenham hospital, water well issue, cost of electricity and manufacturing jobs," says McNaughton. "We continue to advocate for the people of Lambton-Kent-Middlesex We know that people want change and hopefully in 8 months we will deliver change for the people of Ontario."
McNaughton spent an hour at a local coffee shop this morning, and will be dividing his time this afternoon between his constituency office on James Street and meeting with local farmers in Pain Court.