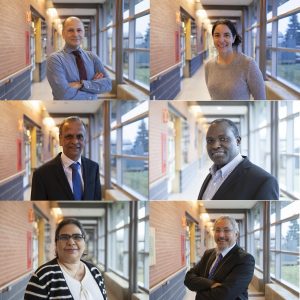 The Chatham-Kent Health Alliance is announcing its new Medical Leadership Team.
The new structure allows physician leaders and hospital administrators to collaborate to continue to provide quality health care.
Dr. Elizabeth Haddad joins the team as the Chief of Surgery, Dr. Reda Saad is the Chief and Program Director of Laboratory Services, Dr. Neerja Sharma is the Chief of OB/Gyn. Dr. Zeke Milkovic, Chief and Program Medical Director of Family Medicine,Dr. Mahmud Rajabalee, Chief and Program Medical Director of Medicine, and Dr. James Paintsil, Chief of Anaesthesia and Co-Medical Director of the Surgical Program.