Officials with North Kent Wind are refuting claims that Samsung Development is moving ahead with legal action against water well protesters.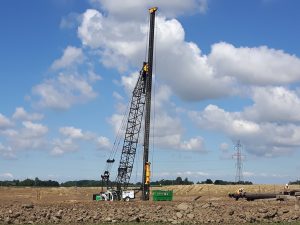 The Council of Canadians issued a news release earlier this week, condemning a million-dollar statement of claim against Kevin Jakubec and other Water Wells First protesters who blockaded a turbine construction site on Bush Line last month.
However, in a written statement, North Kent spokesman Matt Dallas says a statement of claim was filed in accordance with the "rules of court" but the company had no intention to pursue any further legal action.
Instead, Dallas says they are focusing their energy on "bringing a new source of clean energy to the local area, which is creating jobs and will bring substantial economic benefits to the Municipality of Chatham-Kent."