TUNE IN ALL WEEK FOR CHATHAM'S UK EXPORT, LEE RESISTANT ON THE #SPOTLIGHT – HEARD DAILY AT 3:40!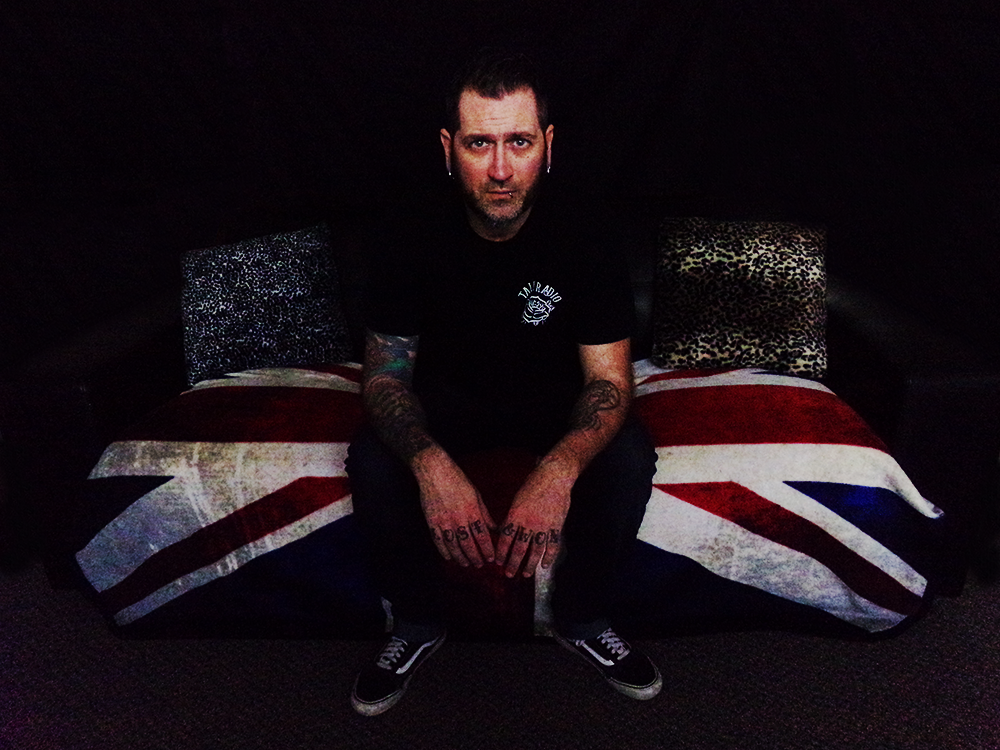 Hailing from London, England, Lee Resistant has a punk rock heart and a poet's soul, and it all comes pouring out in his heartfelt songs of loss and hope, failure and redemption, bad times and worse luck.
Spending 2000-2005 as one quarter of acclaimed UK punk band Fletcher (see http://www.punktastic.com/?s=fletcher for a little bit of background on that front), Lee's musical pedigree is steeped in working and playing hard and his attitude to writing and performing has never changed… it's not about money, it's not about fame, it's about connecting with people, and it's about having something worthwhile to say.
Having said that, by his own description, he's "a pretty sh***y guitar player and a terrible singer, but at least he means it,and that IS the spirit of punk rock, right?"
We can all agree that IS the spirit of the genre, but Lee is far beyond the raw talent of an angst filled soul, and he has far more talent than he will take credit for. His stories are real, and valid, and his voice is strong, and still takes the audience to those places where the frustration, or loss, or hope began.