The Chatham-Kent Family YMCA is looking to give local families a boost as it launches this year's Strong Kids Campaign.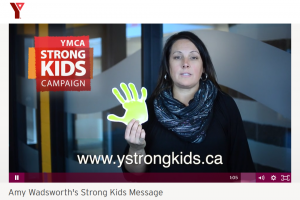 General Manager Amy Wadsworth says they're hoping to raise $110,000 to helps kids and families in need.
"We believe here at the Y that every child deserves a chance to be healthy," Wadsworth explains. "We offer financial assistance to families that are in need, and the YMCA provides access to programs and services that help these families say healthy and active.
Part of the fundraising involves the Family Fun Run in April, and the Give me Five Campaign at the YMCA.