St. Clair College is getting top marks from students.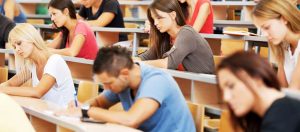 For the last four years St. Clair College has been well above average in student satisfaction.
According to the KPI survey the college scored just over 80.2%. That's compared to an average of 76.5% of the 9 southern Ontario colleges.
In fact, the score places St. Clair College in the top five colleges in Ontario.
Other highlights include a graduate satisfaction of 81.3% and an employment rate of 84%.