16 speakers and entertainers are coming to the Capitol Theatre for this year's TEDx event in Chatham.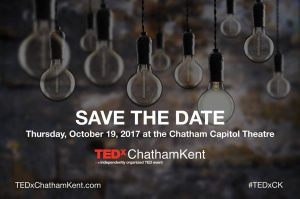 Tickets are on sale now for the annual Tedx event at the Capitol Theatre.
Taking place on October 19th, the event features a wide variety of speakers, sharing their stories based around this year's theme of "The Change Makers".
Tickets are $75 and can be purchased on tedxchathamkent.com.