Police were kept busy on Wednesday as icy conditions and blowing snow wreaked havoc on area roads.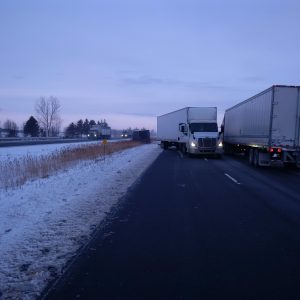 In one case, a transport heading east on the 401 lost control near Harwich Road around 7:30am, crossed the centre median, and came to rest in the westbound lanes.
To avoid a crash, a westbound transport then also drove into the centre median.
Luckily no one was hurt.
Officials had to shut down the highway for a short time to clean up the wreckage.