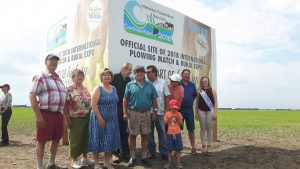 It's a big week for organizers of the 2018 International Plowing Match and Rural Expo.
The province has announced the event, taking place in Pain Court in September, is one of this year's recipients of a Celebrate Ontario grant worth almost $300,000.
Another announcement is expected tomorrow night at the monthly Chamber of Commerce Business After Hours being held at the Central Tavern in Pain Court.
The IPM is expected to draw nearly 100,000 people to Chatham-Kent next fall.