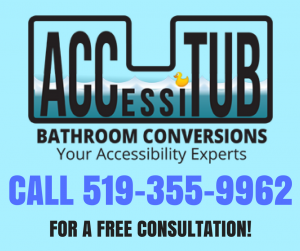 Getting in and out of your bath tub doesn't have to be a difficult or dangerous task. With Accessitub, you or your loved one can get in and out of your current bathtub with ease!
Without the expense of a full bathroom renovation, Accessitub can work with what you have and turn your tub into a step-in bath in seconds.
Want more information about this simple and easy solution? Visit their website, or call 519-355-9962 for a free consultation.