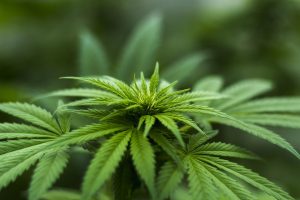 A local medical cannabis producer is taking a big step forward.
AgMedica Bioscience is now accepting registrations for new clients.
Bruce MacEachern, Vice President of Sales & Marketing, says the company has now been granted approval to sell dried cannabis products from its Riverview Cultivation Facility in Chatham.
"We cultivate our medical cannabis at our Riverview facility in Chatham. What we do then is make it available through out Client Care team online through the interactions we would have with the client. The first step in the process is for the individual – the patient – to talk to their health care professional and determine if this is something that is good for them and if this is something they want to do," says MacEachern.
MacEachern says once the decision to prescribe medicinal marijuana has been made, a prescription is submitted to the company.
"If the physician or nurse practitioner agrees to a prescription, then the patient would take that medical document and summit it to the licensed producer. The patient also has to register additionally with AgMedica. Once those two pieces are together, the patient is then in a position to choose the medical cannabis that will suit them best," MacEachern says.
Enrollment is done online, over the phone or by traditional mail. AgMedica's Client Care team can be reached at 1-844-569-2273 (844-5MY-CARE) or by email at ClientCare@AgMedica.ca.