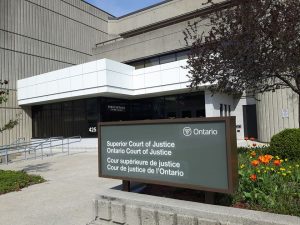 The case of Kourtny Audette is being put over.
Again.
Audette is facing charges of first degree murder in the death of a Wallaceburg man in April.
She appeared in court by video this morning for, while her lawyer, who was not present, requested 3 additional weeks to obtain disclosure.
Audette will appear in court by video on June 5th.