A local farm group is hoping to attract some new members this week with a series of demonstration days.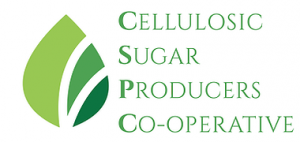 Brian Cofell, general manager of the Cellulosic Sugar Producers Co-op, says the idea is to produce high-quality dextrose from corn stalks and wheat straw.
"We are working with our partner Comet, which is based out of Sarnia, and together we will build a plant called Comet Sarnia Inc," Cofell explains, "and we will produce cost-effective, high-pure dextrose to move into the North American market."
The co-op has been looking for acres for just over a year, and is holding a series of demo days this week.
"We just want growers to see the job we're going to do," Cofell says. "It's really important for us for growers to understand that we're here to respect the land and for them to remember that we cannot come on their land to bale the corn stalks or the wheat straw without their permission."
Demo Days schedule:
Tuesday, November 14th, 1pm – Shae Farms, 7037 Churchill Line, Watford
Thursday, November 16th, 1pm – Vanek Farms, 11276 Brook Line, Dresden
Friday, November 17th, 1pm – DFG Farms, 21934 Victoria Road, Thamesville