A local group is entering Chatham-Kent into the Smart Cities Challenge.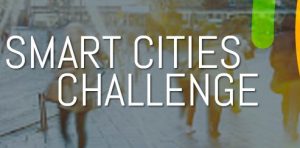 Open to cities across Canada, the challenge encourages residents to come up with innovative ways to improve their communities.
Maureen Geddes, who is involved with the challenge, says they've already chosen a theme.
"We chose a sense of belonging, " Geddes says. "Using improvements to the transit system, we want to create a sense of belonging that people can get anywhere, any time, and do it affordably."
The winning city will receive $10 million dollars, though Geddes says the application itself is a great way to engage with the community.
You can submit ideas online – click here.