More people are buying homes in Chatham-Kent, but less people are willing to sell.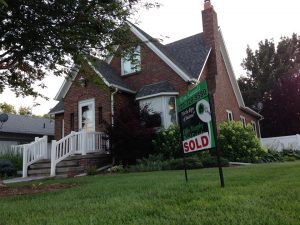 Last month marked the lowest number of homes for sale in Chatham-Kent than any other month of July on record.
That's according to Steve Carroll, President of the Chatham-Kent Realtors Association.
"Home sales posted a solid showing in July, in line with the five-year average and above the longer 10-year average for that month," Carroll says. "About the big year-over-year increases in both sales activity and in particular the average price in July, they should probably be taken with a grain of salt since they are as much or more about the weak month of July we had last year."
Carroll says there were 232 units for sale last month, down nearly 30% from this time last year.
However, home sales are in line with average trends. The average price of a home sold in Chatham-Kent is up about 12% from last year, at nearly $206,000.