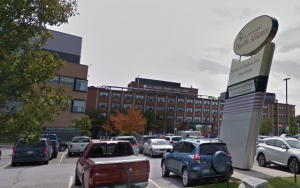 The Chatham-Kent Health Alliance is revealing the names of the new Board of Directors.
The list includes a couple of folks with ties to Wallaceburg, including Greg Aarssen, Deborah Hook, Brian Glover and Betty Schepens.
Rob Devitt is the supervisor at the CKHA and says sitting on the volunteer board is a tremendous responsibility.
"I think we have a stellar group of citizens who I think will provide outstanding government for alliance hospitals. They represent the full breadth of Chatham-Kent for north,south,east and west," says Devitt. "A diverse group with diverse backgrounds very strong rural presence. Public sector, private sector great board experience."
The board will take over on March 31st.