Chatham-Kent Police are ready for the upcoming legalization of recreational marijuana, at least when it comes to spotting impaired drivers.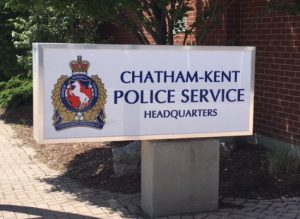 "Let's say, for instance, a vehicle is stopped and there's suspicion of impaired operation by drugs or alcohol, the officer that's investigation could request an SFST officer to attend," he explains. "If the matter requires further investigation, that's where the drug recognition expert comes in."
Stezycki says the number of field officers has doubled in the last year, and authorities will reassess in another year or so to see if they need to increase the number of trained officers.
"When we're looking for qualitative measures for drug impairment, and it's in play now, we look for physical indicators, smell, detection, different senses, things of that nature. That's been going on, that hasn't changed, we just have more officers that are trained in that element now."
The Canadian Association of Chiefs of Police said earlier this week it would likely not reach its goal of having 2,000 officers across Canada trained to spot drug-impaired drivers when marijuana becomes legal on October 17th.