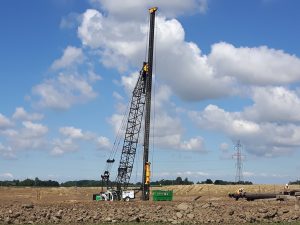 Chatham-Kent construction starts were up in 2017.
Value of the construction the value of construction is pegged at $144-million, up about $53-million from the year before.
Even the jump in value, building starts were actually down, from 995 in 2016 to 969 last year.
The biggest increase was in the industrial category, which includes wind turbine construction.
127 new homes were built, and all told, the residential sector came in at a value of $62.7-million.
The one sector to see a year over year drop was in agricultural construction with a decline from $19.3-million to $18.2-million.
The number of builds were actually down almost 10%, but the value is up by almost 60%