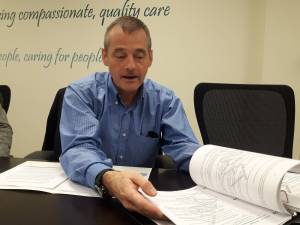 CKHA Hospital Supervisor Rob Devitt's time in Chatham-Kent is drawing to a close.
With the recent appointment of a new board of directors, he says his story is coming to an end.
"This is the last few pages of the final chapter pf supervision for the Chatham-Kent hospitals. End of February we have a two day board training program," says Devitt. "My order in council gets revoked and the the board officially takes over."
Devitt says he expects his last day to be March 31st.