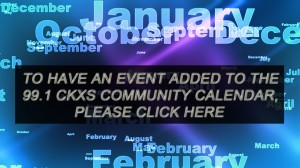 TUESDAY MOVIES IN JULY AT CKPL
JULY 31 @ 2PM – DIAL M FOR MURDER, 1954 (G) STARRING RAY MILLAND, GRACE KELLY, & ROBERT CUMMINGS.
ALL ARE WELCOME TO VISIT CHATHAM BRANCH FOR MOVIES, A $2 DONATION IS SUGGESTED AT THE DOOR. FOR MORE INFO ABOUT CKPL'S PROGRAMS, PLEASE CALL 519.354.2940 OR VISIT WWW.CKPL.CA.