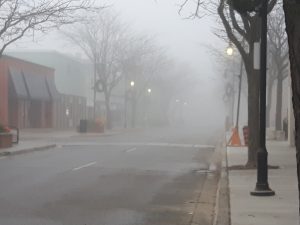 It cloud be a slick morning on the roads as the temperature across southwestern Ontario falls.
Rain and patches of dense fog could affect your morning commute.
School buses for the English Catholic and public school boards have been cancelled for the morning in Zone 1 (Forest area) but will be back on the roads this afternoon to bring kids home from school.
There's also the risk of freezing rain later today as a cold front moves through.
Environment Canada warns residents to take care on roadways and sidewalks that could become very slippery.