Residents in the riding of Chatham-Kent-Leamington will have a chance to hear what candidates from the three major parties have to say tonight.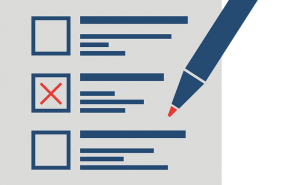 99.1 CKXS is hosting an on-air candidate forum, starting at 6 o'clock, including incumbent Rick Nicholls for the PC party, the NDP's Jordan McGrail, and Liberal candidate Margaret Stahl.
We'll be featuring candidates from Lambton-Kent-Middlesex next Tuesday, May 22nd.
To submit a question for the candidates in either forum, email rbrady@ckxsfm.com.
Meantime the party leaders are back on the campaign trail today.
Liberal Leader Kathleen Wynne has stops in Waterloo, London, and Guelph today, the NDP's Andrea Horwath continues her tour across southwestern Ontario with campaign events in London, Paris, and Kitchener.
PC Leader Doug Ford only has one item on his itinerary, with a rally in Toronto this morning.