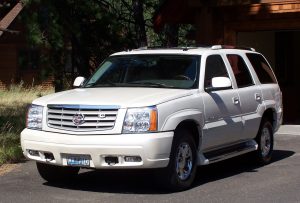 General Motors is recalling over a million pickups and SUV's across North America because of a steering issue.
About 100,000 of the 1.2 million vehicles were sold in Canada.
The faulty steering mechanism has been blamed for about 30 accidents so far, fortunately no fatalities have been reported.
The vehicles involved are all 2015 models, and include the Chevy Silverado, GMC Sierra, Chevy Tahoe, Chevy Suburban, Cadillac Escalade, and GMC Yukon.
They say the steering issues usually arise during low speed maneuvers like turning.