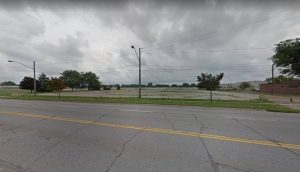 With plans for a new casino in place in Chatham, the mayor says more development is in the works.
Randy Hope says one of the next big projects will be finding a use for the former Navistar property on Richmond Street.
"Plans are in the works and that's one of the things I've been focusing on now. I am trying to negotiate with the company itself to express an idea that I think can be beneficial to all the residents of Chatham-Kent," says Hope.
Hope says he's been in discussions with the company to release the land for future development, but when it comes to what he'd like to see built there, the mayor is staying tight-lipped.
Hope says Navistar still owns the land, and he's hoping they will understand his vision.
"It's about making them understand the benefits that have been [given] to them from the workers in the community, how this community has always been behind them in the past, and how they need to leave a legacy behind that is a positive not a negative," Hope says.