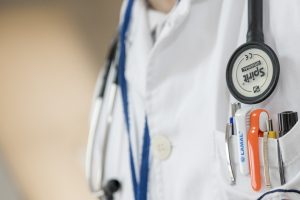 Officials at the Chatham-Kent Health Alliance have changed the respiratory outbreak on the Rehab/Stroke unit to an Influenza A and Influenza B outbreak. Previously, the outbreak was for Influenza A only.
Hospital staff are reminding visitors to stay home if they are feeling unwell, and to use the main entrance only.
According to the CKHA, "The Emergency Department entrance is designated only for those seeking emergency services. Visitors will be asked to wash their hands upon entrance and exit at each of the patient/visitor entrances.  All Hospital services are offered as usual in other areas of the hospital. CKHA's Emergency Departments will continue to screen patients for influenza-like symptoms upon arrival. Out-Patient Clinics and elective services also remain functional."
They also say "for those who develop influenza-like symptoms, they are infectious 1-3 days before symptoms start, and remain infectious until 5 days after the onset of symptoms."
The situation is being assessed daily.