A special information night is being held for businesses looking to get involved in the International Plowing Match.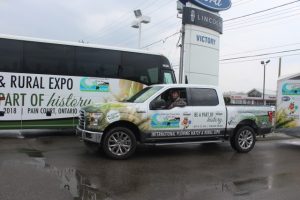 With close to 80,000 visitors expected to descend on Chatham-Kent next fall, the IPM's planning committee is looking for sponsors.
The event, being held in Pain Court September 18th to the 22nd will include plowing competitions and a 100-acre tented city with entertainment, exhibitors, and educational displays.
Anyone interested in signing on as a sponsor can attend the information meeting on February 28th at the Sons of Kent, starting at 5 o'clock.
RSVP to Jamie McGrail by e-mail at jmcgrail@mcgrails.com or telephone 519-352-9480, or Deb Hawkins by e-mail at debhawkins@sympatico.ca or telephone 519-401-4077.