A Wallaceburg man spent a few hours behind bars over the weekend, accused of breaching the peace.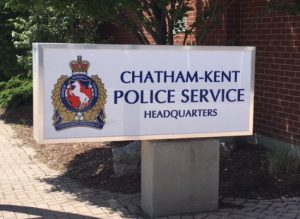 Police were called to a disturbance in an apartment hallway, and found an almost naked man, carrying a leash and a pocket knife.
Authorities say the accused was intoxicated and uncooperative with the officers.
He was arrested and held in custody until he sobered up.