A documentary with local ties is making a name for itself.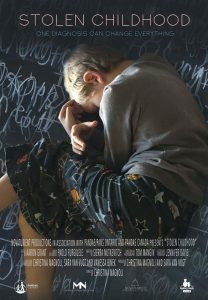 "Stolen Childhood" tells the stories of families impacted by PANDAS, or pediatric autoimmune neuropsychiatric disorder associated with streptococcal infections.
The film, which held its world premier at the Capitol Theatre in Chatham back in October, has been selected for the Lift-off Global Documentary Filmmaker Showcase.
Thamesville native Jennifer Davis has two sons who suffer from the disease and is one of the film's associate producers and says being part of the process has been life-changing.
"Since the premiere, our support group has grown immensely and we have had so many new families reach out. The awareness has travelled far and it is incredible. This is only the beginning and it looks promising."
Now through January 20th, viewers can pay a fee and vote for their favourite documentary. The winning selection will be included in a live screening at an upcoming Lift-Off Festival.
Tickets can be bought at Vimeo.com/ondemand/documentaryshowcase2019
This isn't the first feather in the film's cap.
"Stolen Childhood" was also selected as a finalist for the Impact Doc Awards, and was named Best Documentary Feature at the Creation International Film Festival.