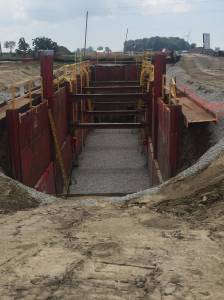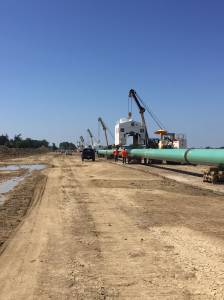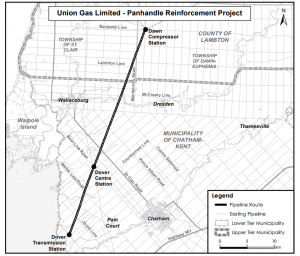 The Panhandle Natural Gas Transmission Pipeline is now in service.
The expansion project began last spring with construction running from and was completed recently at a cost of $264-million dollars.
According to Union Gas, this expansion will increase natural gas capacity to Windsor-Essex, Chatham-Kent, and the growing greenhouse market in Leamington and Kingsville.
The pipeline runs from Dawn Euphemia to Dover Township.