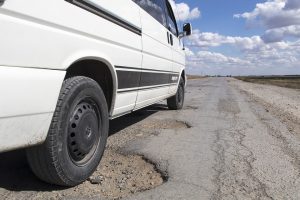 Municipal officials are asking for patience as public works crews try to get all the potholes around Chatham-Kent patched up.
Director of Public Works, Miguel Pelletier says with more than 1,100 kilometres of paved road in Chatham-Kent, they're doing the best they can.
Residents who want to report a pothole to get it added to the list can write or call the municipality.
You can phone 519-360-1998 or email CKinfo@chatham-kent.ca