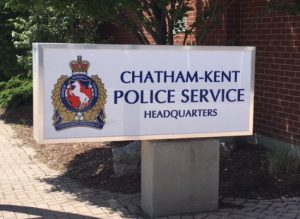 A Ridgetown man is facing charges, accused of shoplifting from the Superstore in Chatham.
According to Chatham-Kent Police, the 34-year-old was seen removing some items from their packaging yesterday morning and hiding them inside his coat.
The accused and his wife were stopped by store security as they left the building and were held until police arrived.
Charges include theft and possession of stolen property.