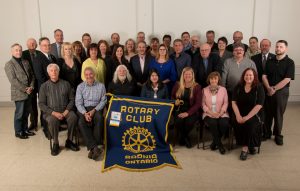 The Rotary Club of Sarnia is celebrating a big milestone.
The club turns 90 this year, and has contributed to many community organizations in that time.
The Sarnia Rotary gave $1 million dollars to the building of Bluewater Health, $600,000 to the addition on the Pathways Health Centre for Children, and supported the St. Joseph's Hospice, Sarnia YMCA, and many other projects.
According to the club, the current membership has 641 years of service to the community.
The Rotary Club of Sarnia is supported through the activities of 55 members, who are local business and organization leaders.
They meet every Tuesday at the Dante Club.