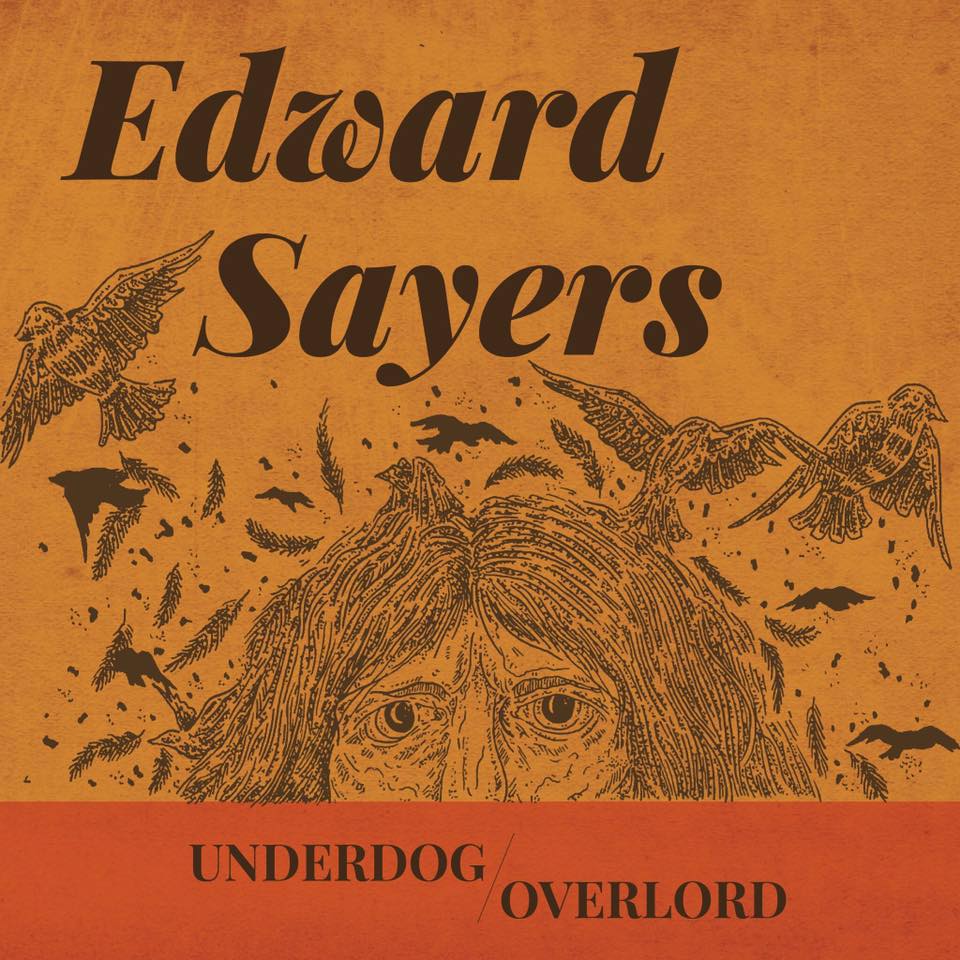 Overflowing with ambition and inventiveness Edward Sayers is an all Canadian singer and songwriter who creates innovative rock music, folk-rock music that is. Blending folk, blues and country with rock and roll structure, Edward's music is often compared to Neil Young and Jack White. He was born into a farming family and his rural upbringing in Oil Springs, Ontario (near Sarnia) shines through in his soulful voice and twang tinged guitar. Lyrically, Edward tells compelling authentic stories and finds a way to say what we're all thinking. Musically, Edward creates songs that push boundaries and blend musical styles from all over the world.
Sayers's first full-length independent album 'Underdog Overlord' was released November 24, 2017. The self-produced album – recorded at Waking Life Studio in Caledon, Ontario and co-produced by Dayne Polney – is dynamic in genre and style with every song taking you to a different side of Sayers's music/world. Featuring songs including "Eventide," "Holding Out" and "Rose," 'Underdog Overlord' is filled with layered lyrics, bold guitar and Edward's passionate voice.
Sayers performs solo or with his backing band (Nic Prabaharan on drums, Weasley Collet-Taylor on bass and Jeremy Bolzon on guitar and trombone). Edward's live shows are captivating and energetic. Playing original music since he was a child, Edward shines as a songwriter and performer. He took drum lessons first when he was a kid, and then taught himself to play guitar. When he was 18 years-old he moved to Toronto (where he resides) and is now 23.
Edward has played extensively in Toronto, strumming his way through venues like Sneaky Dee's and Lee's Palace, and in 2015, held a residency at The Corner House in Toronto's east end where he hosted and performed a weekly evening of original music. He has toured steadily across Ontario and on Canada's east coast (Fall of 2017; solo tour for the third time), picking in cities like Ottawa, Halifax and Charlottetown.
In January 2014, Edward released his debut independent EP 'Pax Romana'. It was produced by Mike McKyes and recorded at The Grove Productions in Sarnia. The thoughtful lyrics on Pax Romana tell stories of life, death, love and hate – such as with "Kathleen," which sings of a prostitute's misfortune. Edward's lyrics leave room for everyone to put themselves in the shoes of the characters. Musically, the EP is Edward's most folky work, featuring a blistering banjo on "Tundra, Tundra" and gleaming organ on the title track "Pax Romana".