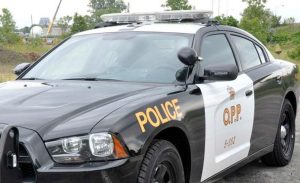 Charges have been laid against a Windsor woman following a crash on the 401.
Around 1:30 pm yesterday afternoon, Chatham-Kent OPP say an eastbound vehicle lost control near the Tilbury OnRoute service centre, struck a light pole and sign post, then rolled several times, coming to rest in the entrance of the service centre.
The driver, a 67-year-old woman, suffered minor injuries.
She's since been charged with careless driving.