A Wallaceburg man will be heading to the Caribbean after winning the Community Living Wallaceburg Travel Club Lottery.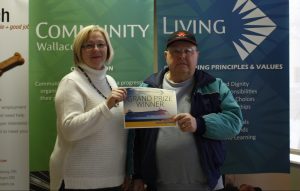 Terry Rabideau won the Western Caribbean Cruise, one of six getaways that will be drawn throughout the year.
Tickets for the lottery sold out in December.
Proceeds go toward supporting over 400 people with intellectual disabilities in Wallaceburg and the surrounding area.
"We would like to extend our thanks to everyone that purchased tickets as well as those that helped us promote and sell this year," says Lisa Caron, Communication and Fund Development Specialist. "This fundraiser succeeds with the help from volunteers, employees, Board Members and local businesses who promote ticket sales, tirelessly advocating on behalf of the Agency. We reached many new supporters this year because of their partnership."