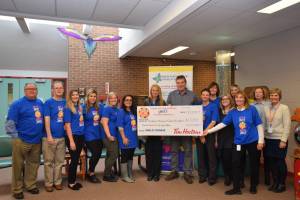 A local organization is getting closer to building a new facility.
The Children's Treatment Centre Foundation is raising funds for its Butterfly Building Campaign to build a new 50,000 square foot building in Chatham.
The Foundation is $20,000 closer to its $6-million goal, thanks to a donation from local Tim Horton's locations.
The money was raised through the recent Smile Cookie event.
The Treatment Centre helps more than 3400 kids in Chatham-Kent each year through the services they offer.