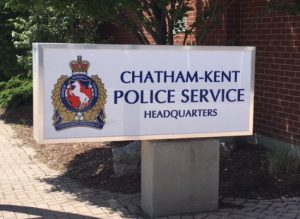 Two people are in trouble after a drug bust in Chatham yesterday.
According to Chatham-Kent Police, officers and the CIRT executed a search warrant at a home on Delaware Avenue. Police found a man and woman inside, along with marijuana, cannabis resin, digital scales, and over a thousand dollars in cash.
The 36-year-old Chatham man is facing two charges of possession, and a 28-year-old woman is facing one charge of possession of methamphetamine.