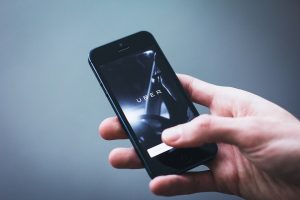 A local man is trying to bring the popular ride sharing app Uber to Chatham-Kent.
Florin Marksteiner has been advertising the service on social media, but he says he's not officially affiliated with the company.
"I'm not an employee of Uber, I'm not associated with Uber officially. But it's a local initiative, and I'm the guy who ignited the movement, so we'll see where this will go", says Marksteiner.
Marksteiner says he has spoken with Uber, though.
"I've been in contact with Uber and we talked with them about the coverage and how people organize themselves. It's not like nobody knows what were doing, we just don't associate with them because they want us to do it as a local initiative", Marksteiner says.
Susie Heath from Uber Canada confirmed with 99.1 CKXS that Marksteiner isn't affiliated with the app.
Meanwhile, Mayor Randy Hope says potential drivers will have to be certified by the Municipality in order for the service to operate. Hope says he has a meeting with Marksteiner to discuss the details.