After nearly reaching its 2017 goal, the United Way of Chatham-Kent is looking ahead to its 2018 campaign.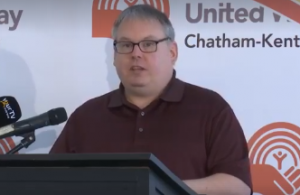 Tom Slager, Director of Resource Development, says the work starts now because the need doesn't go away.
"We'll be back at it, we've actually already started planning for the next campaign," Slager says. "There's a lot of review that has to go on, a lot of analysis, find out what we did right, what we did wrong, what we can do better, and build on it."
The United Way raised over $1.68 million dollars this past year, just slightly below its $1.725 million goal.