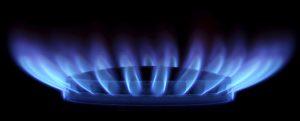 An expansion of natural gas to Walpole Island is already paying off for one local company.
TEI is getting almost $8,000 to install a high efficiency grain dryer.
"it's going to help them save about $10,000 in gas costs, so that's great for the business but it's also good for the environment reduce their emission the equivalent of removing about 270 cars of the road for a year," notes Stass. "So both economic and environmental reasons to look at high efficiency equipment."
Union Gas Spokesperson Andrea Stass says it's great for the community and the company.
Stass says every business can apply, and just need to contact Union gas to begin the project.