LISTEN THIS WEEK TO XS MORNINGS AND PLAY THE BIRTHDAY GAME AT 8:15 AM TO WIN!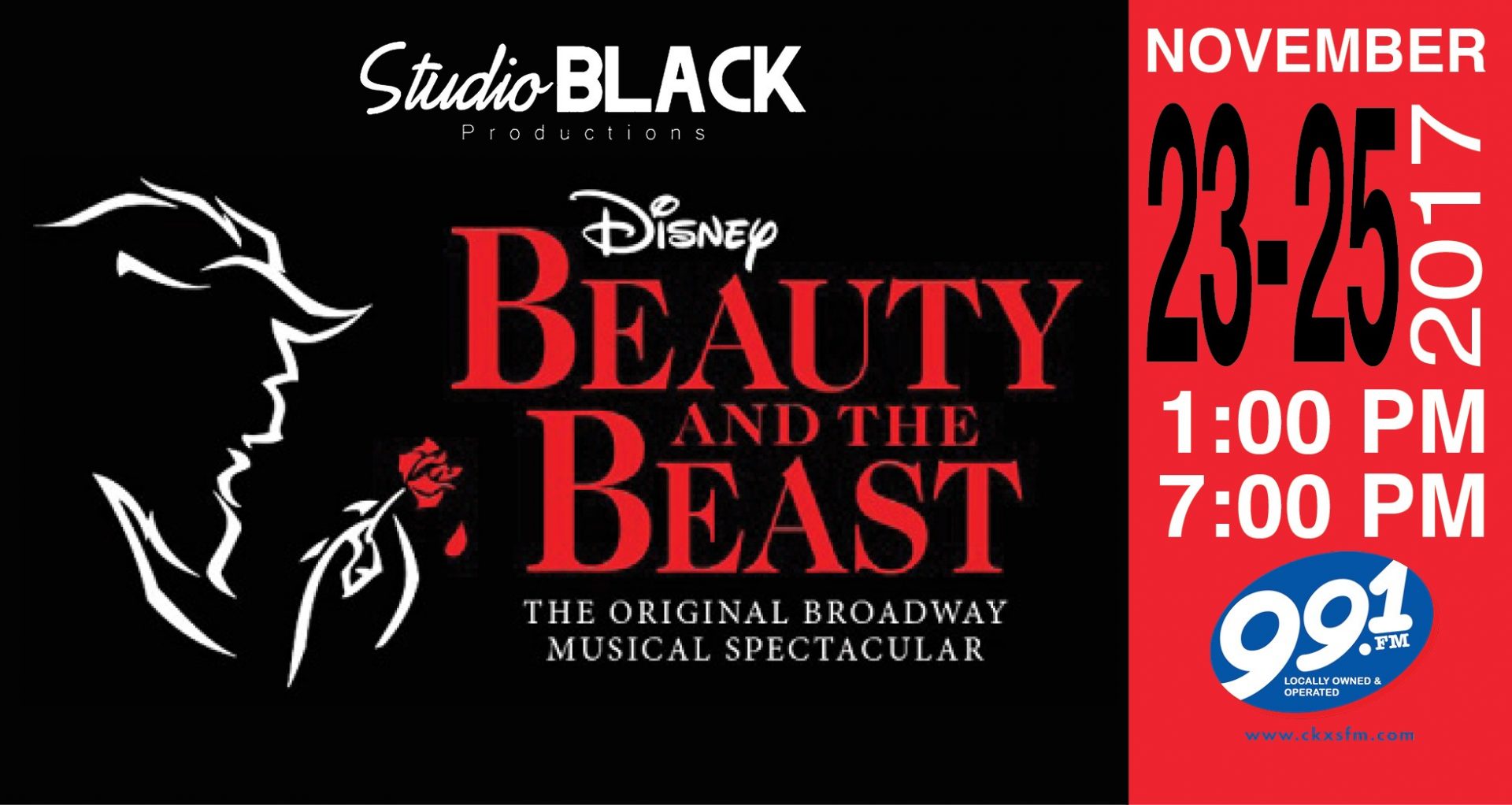 Presented by Studio Black Productions
"Be Our Guest!"  The Academy Award-winning film comes to life in this romantic and beloved take on the classic fairy tale. This "tale as old as time" is filled with spectacular costumes and a grand set and is suitable to bring your whole family to see.
Thu Nov 23rd, 2017 – 7:00pm
Fri Nov 24th, 2017 – 7:00pm
Sat Nov 25th, 2017 – 1:00pm
Sat Nov 25th, 2017 – 7:00pm
Ticket Price: Adults $30; Children under 12 $20 plus handling fee
School Shows Thursday, November 23 @ 9:45 am & 12 noon. Teachers email chathamcapitol@gmail.com or call 519-380-0174 to book your class.