Windsor Police remained tight-lipped after members of the city's Search and Rescue Unit were spotted in Chatham over the weekend, searching by the Thames River just off the Third Street Bridge.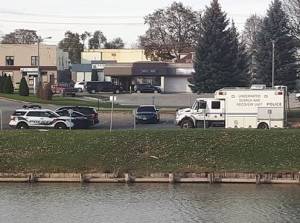 Sgt. Steve Betteridge declined to comment on whether the activity was in connection to an ongoing murder investigation.
Chatham-Kent OPP were also on site, but told CKXS News they were unable to comment on another police service's investigation.
Two men have been charged with first-degree murder in the shooting death of a 23-year-old man last week, and police are still searching for a third.
A warrant has been issued for the arrest of 19-year-old Sumar Al-Rubayi, who also goes by the name Al-Habib, and is considered to be armed and dangerous.