No one was hurt after a Camlachie home burned to the ground overnight.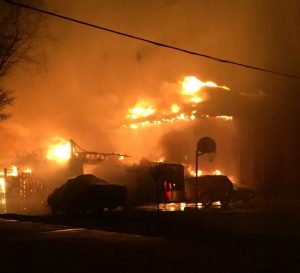 Lambton OPP say fire crews were called to Victoria Street shortly before midnight, and arrived to find the home completely engulfed in flames.
Authorities say the building suffered immense fire and water damage, along with a pair of vehicles.
The family and their pets were able to escape the building unharmed.
Provincial Police remain on the scene this morning, and the Ontario Fire Marshal has been called in to investigate.