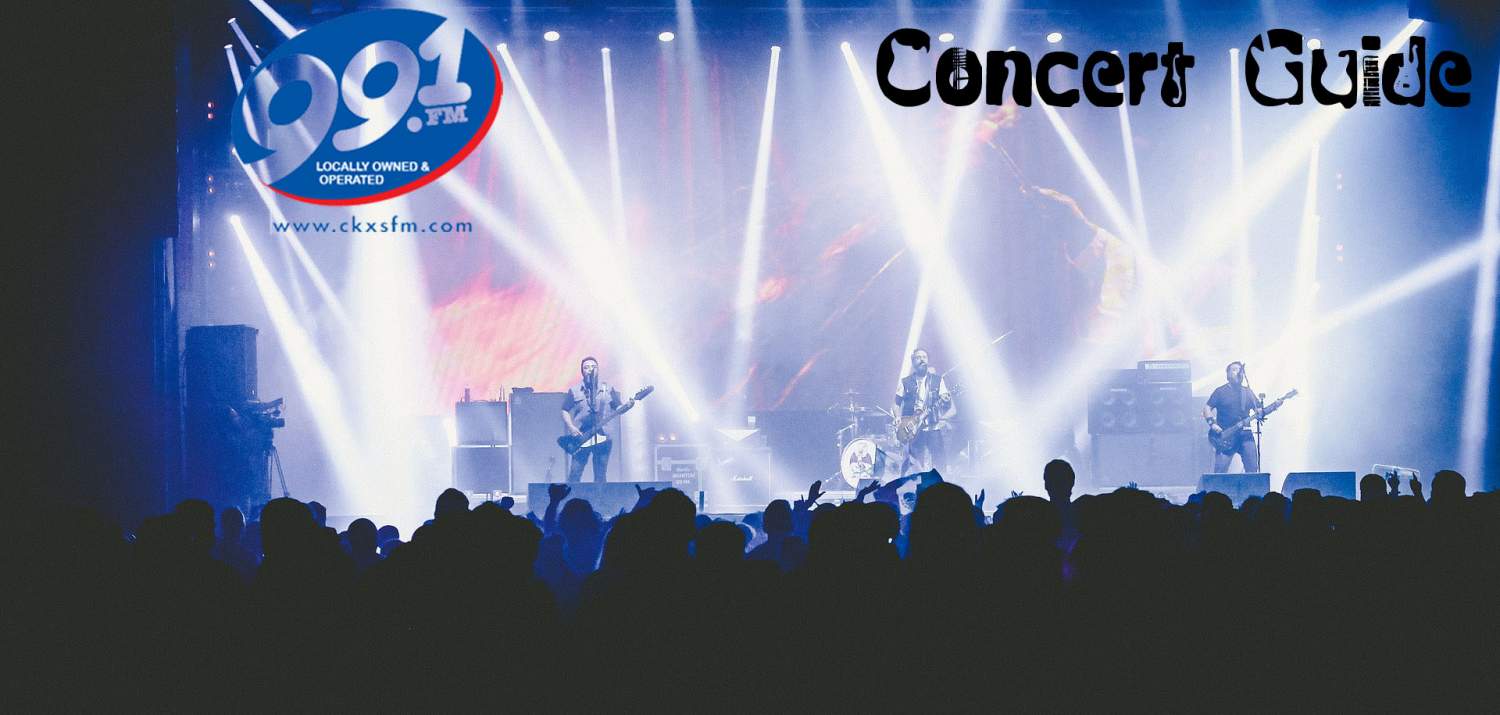 The following is a list of local concerts and entertainment – including live events featuring Local Spotlight artists and your favorite local venues
WEEKLY LOCAL EVENTS
CBD Club Karaoke – Thursdays 8pm – 11pm : KARAOKE with Earl Holley – Dufferin Avenue, Wallaceburg
DRESDEN KINSTOCK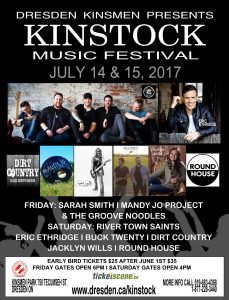 Dresden Kinstock returns July 14 and 15th at Kinsmen Park!
Headlined by The River Town Saints, Kinstock features the CCMA Discovery Award winner Eric Ethridge, Buck Twenty, Sarah Smith and amazing local talent including Jacklyn Wills, Round House, The Mandy Jo Project, Dirt Country, The Groove Noodles and more!
Get your early bird tickets before June 1st and save $10 per ticket! Tickets available at McKellar's Flowers in Dresden, online at dresden.ca/kinstock or by calling 519-683-4368.
Saturday April 8- COMEDY SPECIAL FILMING FOR TV (All welcome 19+) Jeff Leeson and friends – 7PM – $15
Saturday April 20- HOPSIN  with Token and special guests (All ages 15+) 7PM – $30
Friday May 5- MUDMEN with special guests – 7PM – $15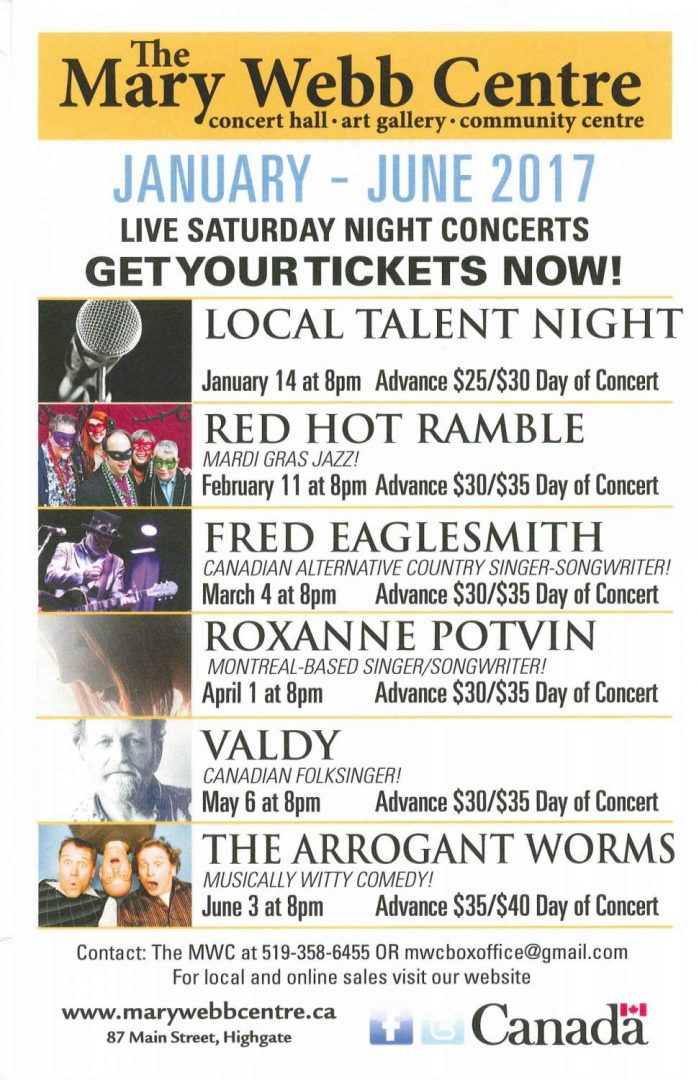 Thursday May 11- Rick Mercer – 8PM – $65-75 + handling
Saturday May 27- Classic Albums Live: Abbey Road – 8PM – $39 + handling
Wednesday May 31– A Tribute to Johnny Cash: The Man in Black – 7PM – $47 + handling
Rascal Flatts Rhythm and Roots Tour – Friday April 21, 2017 – 9PM – $ varies
Journey – Thursday, June 22, 2017 – 8PM – $ varies
Tony Orlando – Thursday, August 10, 2017 – 3PM and 8PM – $ varies
Dean Brody- Thursday, April 22, 2017 – 7PM – $ varies
Daniel O'Donnell – Sun, May 28, 2017 – 7:30pm – $ varies
Zac Brown Band- Thursday, June 8, 2017 – 7PM – $ varies
Sam Hunt- Friday, June 16, 2017 – 7PM- $ varies
Nickelback-  Saturday, June 24, 2017 – 7PM -$ varies
Train- Sunday, June 25, 2017 – 6PM -$ variesThird Eye Blind
Chicago – The Band & The Doobie Brothers – Sun, Jul 16, 2017 – 7pm – $ varies
Tom Petty And The Heartbreakers – Tue, Jul 18, 2017 – 7:30pm – $ varies
Neil Diamond The 50 Year Anniversary World Tour – Fri, Jun 2, 2017– 8 PM – $ varies
Steve Miller Band- Saturday July 1, 2017 – 7:30 PM -$ varies
John Legend- Saturday, June 17, 2017 – 8PM -$ varies
Steve Miller Band- Tuesday, June 20, 2017 -7PM -$ varies
Chicago – The Band & the Doobie Brothers – Wed, Jul 19, 2017 – 7:30pm – $ varies
Green Day & Catfish and The Bottlemen – Friday, August 18, 2017 – 7PM – $ varies
Live Nation Presents: Sam Roberts Band & Hollerado – Sat, Jul 21, 2017 – 7pm – $ varies