Greg Hetherington – General Manager & XS Mornings Host (5am-10am)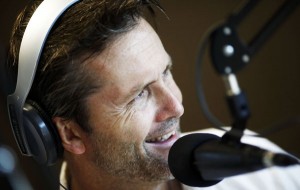 Greg is from Thamesville (like nearly everyone else at this radio station). He's worked in local radio for more than 20 years. Starting when dinosaurs roamed the planet, Hetherington may have actually invented radio. After a substantial career in local radio, Greg was given the opportunity to branch out and open up a new station in Wallaceburg, taking to the air in October of 2009.
"It was a great fit, to live and work in a tight knit community like Wallaceburg. Being active in the community is what I do well. I always thought that getting involved was something that you didn't need a lot to talent to do, so doing that, was easy. The more you get involved in a community, the more you want to help. I hope that we at CKXS can do great things in the Wallaceburg area."
Greg is married to a woman (Kelly) that loves radio, loves meeting people, and is the backbone of this radio venture. "When I asked her if she wanted to move to Wallaceburg and be a part of the community, Kelly jumped in feet first. It says a lot about who she is. We love Wallaceburg. Love the downtown, and most importantly, love the people. There are so many good people in this area. We plan on telling their story on a regular basis on the morning show on CKXS."
Climb out of bed with the help of Greg Hetherington, up first at 5 am. It's a timeless, local tradition. (It also means he's starting to get old)
Gemma Peters – X

S Mornings Co-Host (5am-10am)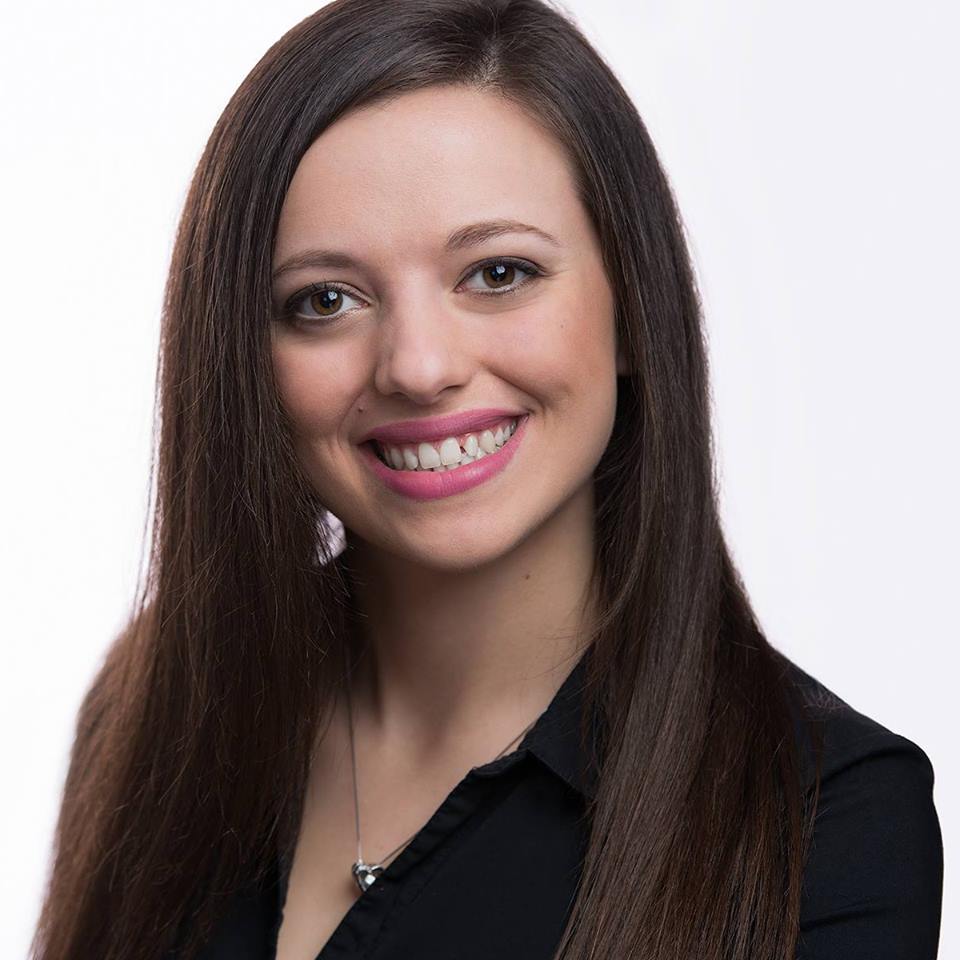 Gemma grew up in the small village of Sombra, right along the beautiful St. Clair River. She is #5 out of 8 kids of the Peters family and never thinks twice about putting a smile on anyone's face. She attended Wallaceburg District Secondary School where she developed a deep interest in communications and broadcasting by serving as the Prime Minister of Student Council. After excelling in Media Studies she decided to take a CO-OP at 99.1 CKXS FM before attending college. From there she spent countless hours in the production studio learning how to produce commercials and to be an announcer on-air. Gemma has recently graduated from Niagara College's Broadcasting: Radio, Television and Film Advanced Diploma program, specializing in Radio and Television Presentation.
Gemma enjoys figure skating, playing piano, writing songs and hanging out with friends and her enormous family!
"It is such a privilege to be a part of the wonderful CKXS team. I love our community and being able to share my life stories with each listener. The fact that I can have a job that makes me laugh and have so much fun everyday is pretty unbelievable! I have never had so much drive, passion and fun to pursue anything else but this as a career".
Robyn Brady – News Director | Morning News Anchor (6am-12pm)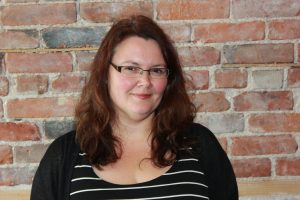 Born and raised in Scarborough, Robyn launched her broadcasting career in the summer of 2000.
She spent eight months at C102 in Summerside, P.E.I. before realizing snowbanks taller than her car wasn't the life for her.
Robyn moved  back to Ontario in February 2001 and has been happy to call Chatham-Kent home ever since.
She is happily married to Mike and the proud mum of Daniel and Molly.
Robyn is an avid reader, animal lover, and theatre buff.
Follow Robyn on Twitter @Rapini1
Katy Uher – XS Mornings Community Reporter | Live On Location Announcer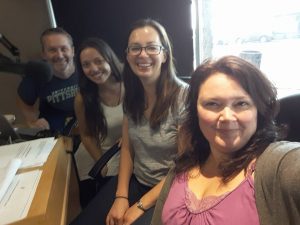 The band is back together!
Five Amigos Broadcasting and 99.1 CKXS are excited to announce KATY UHER is the latest addition to our on air roster!
Katy joins 99.1 with a passion for Chatham-Kent and years of broadcast experience, as a former co-host of our own Greg Hetherington and Robyn Brady in radio lives previously lived.
Katy will join Greg, Gemma and Robyn for Friday's edition of XS Mornings on a weekly basis and will serve as a roving community reporter, as well as a live on location announcer.
Listen for – and watch for – Katy throughout Chatham-Kent.
Welcome to the family, Katy!
Lee Marshall – Mid-Days (10am-2pm) | Saturday (8am-2pm)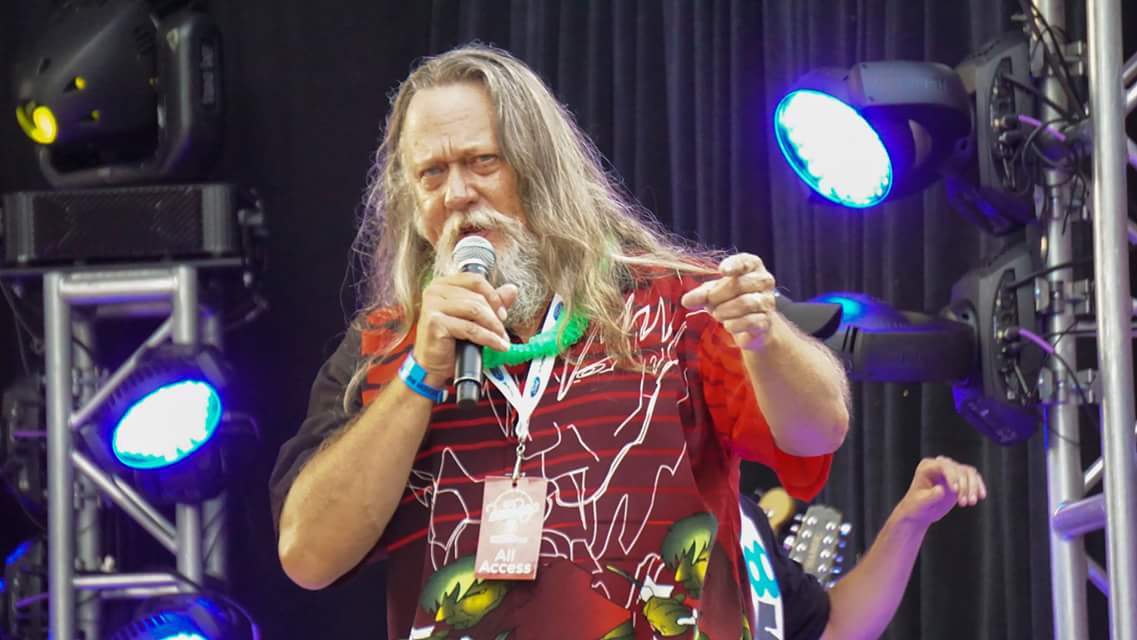 Our mid day guy , Lee Marshall, moved here from way up north in Haileybury, Ontario in order to join the 99.1 CKXS team late in the summer of 2014. After almost 45 years in the radio/TV industry including lengthy stints in Winnipeg and Toronto he much prefers the quality of life that's found in the smaller, more tightly-knit communities which conveniently make up the heart and soul of Chatham Kent.
Lee's ties to the south western parts of our province include family still residing up in Lucknow and Wingham, family raised in Corunna and, in addition, Lee's wife Lucy's family hails mostly from the Windsor/Detroit area.
A long time member of the Royal Canadian Legion, Lee has always loved music – that's the main reason why he decided at the age of 10 to make radio his chosen profession. He golfs, curls and enjoys most sports, boating and the great outdoors. A self-described "analog man" Lee looks forward to spending some radio time with you each and every day on CKXS FM.
Jay Smith – Assistant GM | "Weekdaze" Host (2pm-7pm) | Jr C Hockey Play-By-Play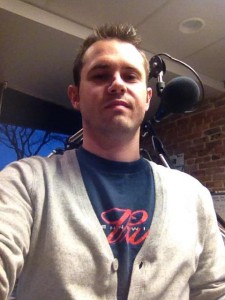 Born and bred in Thamesville, Jay is a community-driven, sports nut eager to help you end the work day and make a difference in the community and the lives of those within it. Most importantly, Jay is a proud husband to Laura and a new father to twin girls Grace and Aubrey.
Graduating from Conestoga College's Journalism & Broadcasting program on the Dean's Honour List with top broadcasting awards, Smith has spent his "adult life" (even though he clearly hasn't grown up whatsoever) working in local radio.
Sports obsessed since an early age, Smith is a die hard fan of the Detroit Red Wings (sorry!), the Toronto Blue Jays (THIS is the year!), the Toronto Raptors (it's about time!) and the Dallas Cowboys (remember when?!).
Join Jay for "Weekdaze" – afternoons from 2PM-7PM – ya never quite know what to expect.
Interesting facts
Jay is likely one of the world's pickiest eaters
Smith's favourite athlete of all time is NHL Hall Of Famer, Steve Yzerman
Jay once main evented a professional wrestling event against The Honky Tonk Man, known as 'The WWE's Greatest Intercontinental Champion of all time". Smith lost after getting swatted with Honky Tonk Man's guitar.
Follow Jay on Twitter @jay991ckxs | E-Mail Jay
Moréna McDonald – Weekend News Anchor (7am-12pm)
Moréna joined the CKXS Newsroom in the spring of 2016.
She attended the University of Toronto where she studied English and Environmental Biology, and is a recent grad of the University of Guelph Ridgetown Campus'  Environmental Management program.
She has a background in public speaking, writing, and performing arts. In her spare time, Moréna organizes the annual Etsy: Made in Canada CK craft market and sells unique wedding flowers on Etsy.
Her other hobbies include playing board games, spending time with friends and family, and drinking lots of coffee.
 E-mail Moréna
Corey North – Evening Host | Producer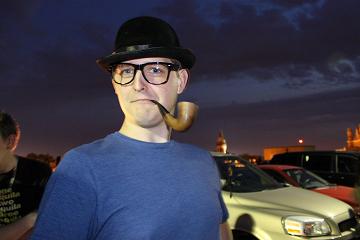 Corey North comes from the magical land of Thamesville, Ontario. He went to Canadore College for Radio and Broadcasting in a city true to his name – North Bay, Ontario.
Looking to find that first step into the wonderful world of radio, he began to volunteer his time for CKXS. Since August 2010, Corey has been a part of the team, behind the wheel of the Summer Cruiser and manning the battleship in studio while delivering the quirky effects that are Corey North every weekend.
Corey's talents include reciting movie quotes from memory, professional amateur busker and eating an entire bag of Fritos in one sitting (that last one won't go on the internet, right?).
 "I really enjoy being a part of the CKXS team. I've had a amazing couple of  years here and I've met so many great people. CKXS has allowed me to develop the skills I learned in College and to interact with our great community."
Peter Cobb – Host Of C-K Sports Talk (Mondays 6-7pm) | Jr C Hockey Analyst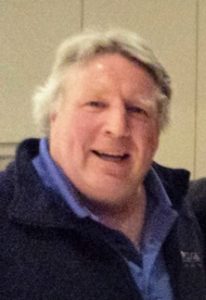 Shawn Moynihan – Host Of C-K Sports Talk (Mondays 6-7pm) | Jr C Hockey Analyst