Many Chatham-Kent residents have been left scrambling trying to get their property taxes sorted out.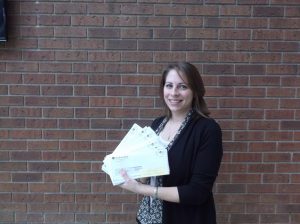 Canada Post returned hundreds of municipal tax bills, stating that there were issues with the addresses.
Amanda Bossy from Accounts Receivable at the Municipality says people from all over CK were affected.
"Anyone who is lacking a civic address on their mailing address," Bossy explains, "or just simply having general delivery or an RR number would be impacted."
The due date is March 1st, and penalties still apply if you haven't received your bill.
"A penalty will be added on March 2nd at a rate of 1.25%."
Bossy says to contact them if your bill hasn't arrived – you can call 519-360-1998 or email ckar@chatham-kent.ca.